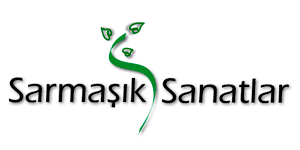 SARMAŞIK SANATLAR was established in 1999 by Baran Seyhan and Jale Onanç, settled in İstanbul, Türkiye. The company produced in 2001 the movie SNOW FALLS IN THROUGH THE WINDOW / PENCEREDEN KAR GELİYOR, directed by Jale Onanç with a script of Çağan Irmak. In 2004, Sarmaşık Sanatlar co-produced HOSTAGE / EVE DÖNERKEN (55th Berlin Film Festival, Panorama), written and directed by Constantine Giannaris and THE CROSSING / KESİŞME, written and directed by Dimitris Stavrakas.
After Jale Onanç's exit from the partnership, in 2005, Baran Seyhan continued his path, producing Erden Kıral's YOLDA (62nd Venice Film Festival, Orrizonti). In 2006 he contributed as "consultant" to feature films, COMING HOME / EVE DÖNÜŞ, written and directed by Ömer Uğur, and BLISS / MUTLULUK (2007 Montreal Film Festival, 2007 European Council Best Film Award, 2007 Montpellier International Film Festival, 2007 Mannheim International Film Festival,) directed by Abdullah Oğuz. He also contributed as "Associate Producer" to TAKVA / A MAN'S FEAR OF GOD, written by Önder Çakar and directed by Özer Kızıltan. (2006 Toronto Film Festival, 2007 Berlin Film Festival, 2007 Tribeca Film Festival).
The cooperation of Sarmaşık Sanatlar Baran Seyhan with the scriptwriter-director Derviş Zaim, started with the movie WAITING FOR HEAVEN / CENNETİ BEKLERKEN (2007 Cairo Film Festival Best Artistic Contribution) and continued with NOKTA / DOT. (2008 Montreal Film Festival, 2008 Sarajevo Film Festival, 2008 Montpellier Film Festival, 2008 Cairo Film Festival). The film received thirteen awards including Best Film, Best Director and Best Music. The company then went on to cooperate for ATHINA - KONSTADINOUPOLI / ATİNA – İSTANBUL directed by Nikos Panayotopoulos.
In 2012, Sarmaşık Sanatlar produced ATEŞİN DÜŞTÜĞÜ YER / WHERE THE FIRE BURNS, directed by İsmail Güneş (2012 Montreal Film Festival – Best Film, Fipresci, Oscar Nominee of Turkey). İSMAİL VE ROZA / ROZA OF SMYRNA directed by George Kordellas was the last co-production of the company in 2016, Nowadays the company is carrying out the postproduction for the feature film projects SINIRLAR / BOUNDARIES directed by Erkan Mumcu and SÖZ VERMİŞTİN / PROMISE.
Sarmaşık Sanatlar
Yeni Çarşı Cad. No:74/2
Beyoğlu - İstanbul - Türkiye

Tel: Tel: +90 212 252 25 25
info@sarmasiksanatlar.com